About the Manchester Accommodation BID
The Manchester Accommodation BID is a ground-breaking new initiative led by the city's hotel and serviced apartment providers to help create new events and additional activities that will attract more people to visit and stay in Manchester and Salford. It will also contribute to the enhancement of overall guest experience and help to expand the city's visitor economy by:
amplifying marketing campaigns that drive overnight stays;
securing large-scale events, conferences, and festivals in low-season months;
improving guest welcome and street cleanliness.
The above activities will be funded by the City Visitor Charge; a supplementary £1 Charge per room/unit per night* for guests, added to the final accommodation bill. The statutory Charge will be collected from all paid accommodation establishments that fall into the Manchester Accommodation BID zone and will be applicable to all bookings from 1 April 2023.
*Charge may be more than £1 after VAT is applied at some establishments and/or if booking is made via a third-party website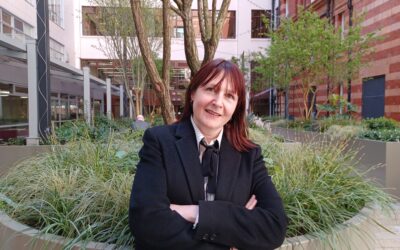 Following an extensive recruitment process, Manchester Accommodation BID has announced Rachel Kettle as the organisation's first Accommodation BID Manager. With several years of experience in place promotion, Rachel will bring a wealth of knowledge and expertise to...